"Bluetech Award" Was Selected in WIPO's Global Green Innovation CasesPost date: 2020-05-18
April 26, 2020 was the 20thWorld Intellectual Property Day. The United Nations World Intellectual Property Organization (WIPO) designated its theme as "Green Innovation" and selected ten global green innovation cases to be displayed on the WIPO official website World IP Day special page. The Bluetech Award program submitted by Bluetech Clean Air Alliance (BCAA) was successfully selected.
Since its launch in 2015,the Bluetech Award program has gone through five sessions. And has evaluated more than300 innovative green technologies from 20 countries. It has also supported relevant green technologies to set up a pilot technology demonstration inChina, to connect with local demand enterprises and investors, and to accelerate green innovation in areas such as intellectual property protectionand cultivation of high-value patents. Many innovative green technologies have achieved remarkable green benefits in China and other parts of the world through the promotion of Bluetech Award platforms. As part of the winning cases for Bluetech Award, the following technologies were also demonstrated in WIPO'sofficial website:
Mobile Air Quality Monitoring System
Measuring Particulate Matter with GreaterPrecision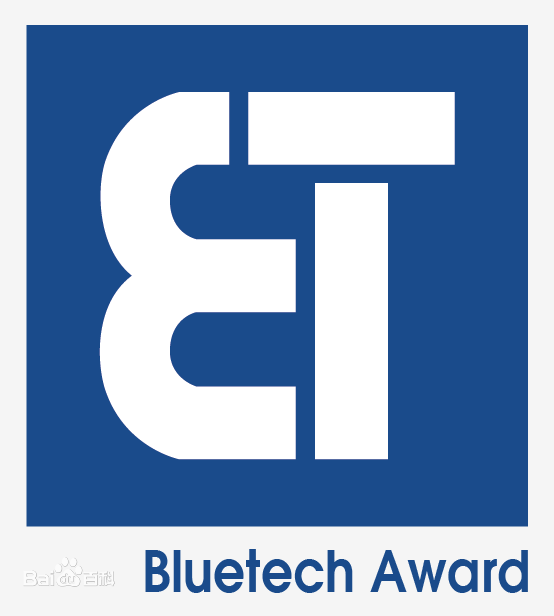 Introduction of Bluetech Award Program
As the world's largest environmental threat to human health, air pollution is accused to be responsible for 7 to 9 million deaths worldwide every year according to WHO research. In addition, since air pollution and GHGs share the same root causeof burning fossil fuels, the clean air revolution always requires clean reform of energy structure, industrial structure, and transportation modes, as well as raise building energy efficiency, which would result in significant co-benefits to curb climate change.
The Bluetech Award program was presented by the Bluetech Clean Air Alliance (BCAA) to bring advanced international clean air technologies to the front and centre of the battle against China's airpollution. Inaugurated in 2015 and running yearly since then, the award asks for submissions from across the globe of technologies that are most required for clean air, adapting their award categories and search each year to find the most needed technologies based on their real world performance for breakthrough potential in terms of environmental impact, technical performance and financial viability. To ensure the assessment is objective and scientific, the Award usesa uniform, systematic assessment methodology to examine all technologies for practical, real-life results. The methodology combines document review, expert analysis, on-site examinations and lab tests.
For wining technologies,BCAA integrates relevant business, research, and governmental resources to helpaccelerate their rapid application and development in China. Supports include the following:
IP capacitybuilding and high-quality patent strategy development;
Establish realworld technology demonstration in China;
Matchmaking withpotential business partners and investors;
Organizerelevant online and offline promotion activities.
The Innovation of Bluetech Award Program
The Bluetech Award Program is asocial innovation for tackling comprehensive environmental problem, and has been shortlisted as candidates of the Roy Award presented by the university of Harvard in 2018.
The Bluetech Award Program adopted an innovative assessment methodology for the award selection. Unlike most of other award program, where the subjective expert opinions will decide the award selection, the Bluetech Award developed an approach using real-world application results as the core basis of evaluation. To guarantee the objectivity and professionalism of the assessment, the following methodological documents were developed:
The Outline of Bluetech Clean Air Technology Assessment;
Bluetech Clean Air Technology Assessment: Methods and Procedure;
Bluetech Clean Air Technology Assessment: Technical Performance;
Bluetech Clean Air Technology Assessment: Environmental Benefit;
Bluetech Clean Air Technology Assessment: Economic Cost.
The methodological documents are protected by copyright, and the application process and know howare managed and protected as business secrets.
Patent Incubation and Protection Program
BCAA launched the Patent Incubation and Protection Program for Bluetech Award winners and relevant clean technologies, aiming to promote the high-quality and high-speed development of the industry. The program supports green technology providers to promote the IP awareness raising high value patent incubation, and facilitate green technology transfer & application. In July 2018, BCAA was approved to become the strategic partner of the World Intellectual Property Organization (WIPO), in supporting the WIPO GREENProject.

A. Cases of High-valuePatent Cultivation Pilot Projects
In order to facilitate a rapid applicationand development of Bluetech winners and other excellent clean technologies, BCAA developed a series of High-Value Patent Cultivation Pilots to organizes professional intellectual property service teams in collaboration with environmental experts to deliver integrated technical supports regarding on Patent Strategy Formulation, High-Value Patent Exploitation, innovation upgrading, and Establish IP Management System.
B. Innovation for a GreenFuture
In order to celebrate World IP Day 2020 and raise the awareness of IP for green innovators, investors, startups, andother stakeholders, the BCAA is in collaboration with the WIPO Office in China,Beijing Municipal Intellectual Property Office, and other partners to organize aseries of training activities under the topic of "Innovation for a Green Future".The training program will invite international and domestic experts from Green Industries, IP and legal sectors to deliver lectures on IP strategies of international high-tech enterprises, introduce varied approaches of IP finance,explore the best practice for green-tech transfer, and provide comprehensive knowledge about international intellectual property systems, so as to raise the IP awareness of China's green-tech practitioners. The training program will becomposed of both short online training sessions and offline training event. The first online activity was successfully held on World IP Day 2020.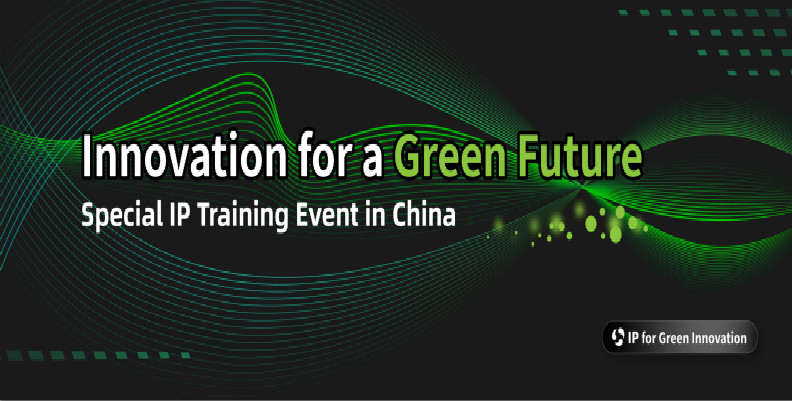 TheOutput of Bluetech Award
Over the past six years, the award assessed over 300 technology applications from over 20 countries, and created an international partner network of over 100 members. 28 Bluetech Awards, 14 Bluetech Future Stars were selected from six technology fields, including Monitoring, Ultra-low Emission Control, Coal Pollution Control, Indoor Air,VOCs Control, and Diesel Engine Pollution Control.
Environmental Benefits of BluetechAward
During the last six years, many Bluetech technologies have been successfully introduced and applied in China and other parts of the world. Some technologies have produced significant direct air pollution, and among which, some technologies also reached huge co-reduction of CO2 emission. Some technologies are enabling technologies (for example monitoring technologies) which had contributed indirectly for significant reductions.

Selected Case with Direct Environmental Impacts
Case: Electrode Boiler Technology (2016 Bluetech Winner)
Air Pollution Reduction: Annual reduction of SO2, NOx and PM emissions by 13,896 tons, 3,408 tons, and 3,120 tons respectively.
Co-control of CO2 Emission: Replace over 1,200,000 tons of coal burning annually, which result in total CO2 emission of 4,400,000 tons peryear. Besides, the technology also enables the renewable power generation toget on the grid with a total of 3,216 GWh per year.

Selected Case with Indirect Environmental Impacts
Case:Mobile Air Quality Monitoring Technology (2018 Bluetech Winner)
Indirect Environmental Benefits: Help safeguard the air quality of 27 cities with a total population of about 100,000,000 people.