Introduction
School of Chemistry and Environment of Beihang University was founded on June 27, 2008, and it was formed by merging Department of Environmental Engineering, Department of Applied Chemistry and Chemistry Teaching & Experimental Center of School of Materials Science and Engineering. The school now includes 5 departments and centers including Department of Environmental Science and Engineering, Department of Chemistry and Chemical Engineering, Basic Chemistry Experimental Teaching Center, Research Center of Biomimetic Intelligent Science and Technology, and Research Center of Environmental and Chemical Engineering. 75 faculties and staffs are on the job, including 16 professors and 38 associate professors, and 65 teachers have doctorate degree.
The school aims to cultivate senior technical talents capable of doing scientific research and engineering technology development, application and management work in the field of chemistry and environmental science. It now has 3 undergraduate majors including applied chemistry, chemistry and environmental science and engineering. More than 70 undergraduate students, more than 70 master students and more than 20 doctoral candidates are enrolled each year.
Air pollution control theory and technology is one of the important developing directions of the school. In the recent 5 years, a lot of research work on the pollution control of industrial coal-fired flue gas, industrial furnace flue gas, industrial organic waste gas and micro environment air has been carried out under the support of Ministry of Science and Technology, Ministry of Environmental Protection and the National Natural Science Foundation of China. Up to now, more than 30 scientific research projects of provincial and ministerial and higher levels have been undertook and more than 200 academic papers and 8 monographs have been published while more than 50 Chinese invention patents have been granted licenses.
Networks
Clean Air Technology Expert Network aims at air pollution prevention and control technology, striving to be a comprehensive technology network in clea
OUR EXPERTS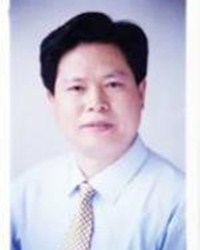 Vice Dean
School of Chemistry and Environment, Beihang University